Demian Boergadine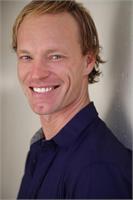 Demian Boergadine instructs the following:
An introduction to the latest addiction to our Mind Body Classes where you'll get to stretch out your body and relax your mind. This class includes feel good flexibility movements, relaxation techniqes and culminates with a mental vacation. Taught by dancer and hypnotherapist Demian K. Boergadine; we start moving and meditating. Join us!




All levels welcome.

You can burn calories and tone muscle with our Rev Total Body Resistance Exercise (TRX)-based class! This Navy SEAL-founded workout uses the suspension of two straps to utilize the force of gravity against your own body weight to build strength, balance, flexibility, and core stability. No machines or dumbbells needed! By hitting every major muscle group, taxing your core, and sweating out your body's toxins in this low-impact, total body workout, you'll leave class feeling challenged, energized, and refreshed.

Please note: Tennis Shoes REQUIRED for this class.