Zee Najarian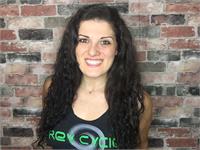 Though fitness is now a huge part of Zee's life, it hasn't always been that way. She spent most of her teens and early 20s hating physical activity. It wasn't until she found out how to motivate herself and exercise properly, that she started to fall in love with it. She brings this passion and motivation to you through her routines, playlists, and in-studio conversations. She believes that fitness is the gateway drug to personal development. She's obsessed with bringing out the best in YOU!
Zee Najarian instructs the following:
Get ready to blast fat, burn hundreds of calories, and sweat during this high intensity, low impact workout! We promise you'll be coming back for more!