Nairi Petrosian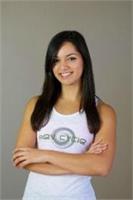 Nairi Petrosian instructs the following:



Get ready to blast fat, burn hundreds of calories, and sweat during this high intensity, low impact indoor cycling workout! We promise you'll be coming back for more!




All levels welcome.

You can burn calories and tone muscle with our Rev Total Body Resistance Exercise (TRX)-based class! This workout uses the suspension of two straps to utilize the force of gravity against your own body weight to build strength, balance, flexibility, and core stability. By hitting every major muscle group, taxing your core, and sweating out your body's toxins in this low-impact, total body workout, you'll leave class feeling challenged, energized, and refreshed.